Gynaecology Consultations with Mr Srdjan Saso
Thank you for choosing Coyne Medical for your healthcare. We can't wait to start looking after you and your health.
If you have any questions or need to change your booking then please get in touch with us at reception@coynemedical.com
Mr Srdjan Saso
DIPM, MRCOG, PhD, MRCS, MBBS BSc
Consultant Gynaecologist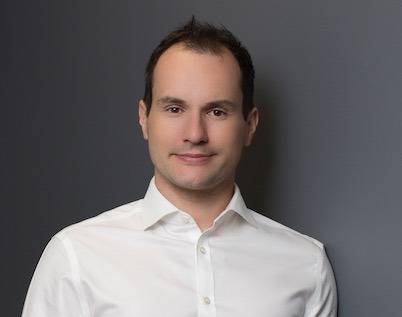 Mr Saso is a consultant gynaecologist and gynaecological cancer surgeon at Imperial College NHS Trust. His practice focuses on the diagnosis and management of a wide-ranging number of gynaecological issues in women of all ages. 
Mr Saso has a particular focus on the treatment of gynaecological pathology, both cancer and non-cancer, in young women who have not started or completed their families. He also specialises in both complex benign and cancer surgery, as well as the application of ultrasound to diagnose gynaecological pathology.
Self-pay patients
Please click on the link below to book a convenient date and time for your appointment with Mr Saso.
If you have been referred by another doctor or healthcare professional then please forward a copy of this to reception@coynemedical.com prior to your consultation.
Self-pay price list information is available here.
Insurance Coverage
Please contact your insurer directly before attending your appointment to obtain any pre-authorisation needed and to ensure your policy covers any consultation or treatment. If you need help or advice with this process, please don't hesitate to contact us at contact@coynemedical.com. When you have these details then please email us to arrange your consultation.
Coil / Intrauterine Systems / Intrauterine contraceptive devices
Coil fitting appointments
If you have already discussed your options with a GP or gynaecologist and have decided to have a coil fitted (IUD, IUS, IntraUterine Device) then you may book an appointment for this online.
If you have not discussed the coil then you will be required to first have a consultation with Mr Saso or one of our GPs. Please book this first and we can arrange your coil fitting appointment following this.
What happens at the appointment
Mr Saso will discuss the procedure with you, the choice of coil and answer any questions. Mr Saso will use an ultrasound scan to confirm your coil has been safely inserted. We would advise to take some simple painkillers 1 hour prior to your appointment. Most women have some cramping and period type pain afterwards, you can take painkillers for this as you would normally.
When to book your appointment
Coils can be fitted at any time in the menstrual cycle. During or just after your period is best, the ideal time to have a coil fitted is within the first 5 days of your cycle. Counting day 1 as the first day of your bleeding. Depending on the timing you may require additional contraception in the first 7 days.
Fees
Most insurance companies do not cover the cost of coil fitting and so for this procedure self-payment is required. If you are able to reclaim your fees we will be happy to provide a copy of your invoice and any other documentation required.
Book Online
More than just a GP clinic
We are passionate about not only giving you the best possible care when you are sick but helping you to reach the best state of health and wellness. That is why we offer much more than your standard private doctors clinic. We have health screening designed to help you be in the best shape, and this year we are providing even more services, including psychological therapies, whole body cryotherapy, and more. Check out what else we can do for you here.
Book a health screeening